J Crew Necklace, Blue, Brown
J Crew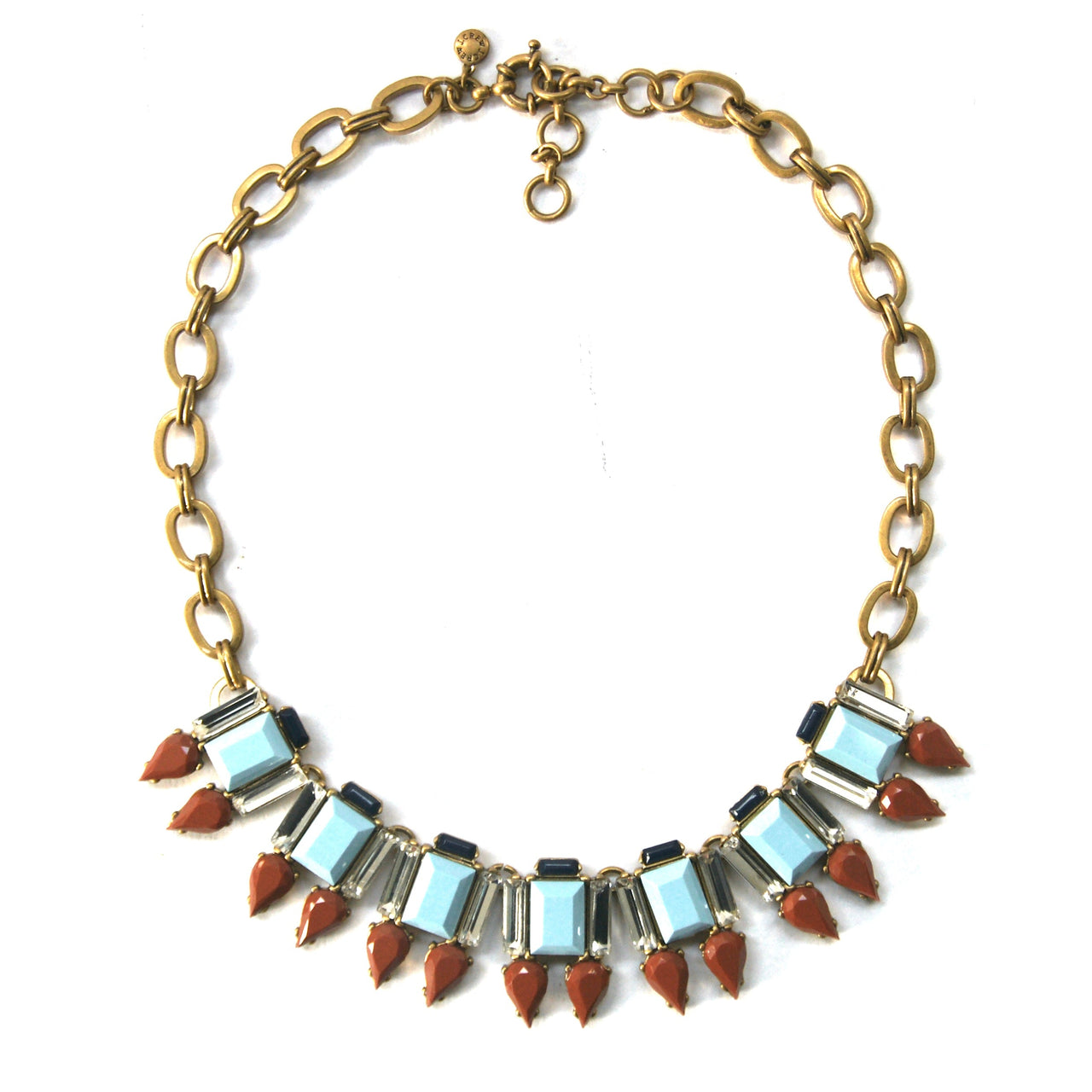 Product Information
A modern, statement necklace by J Crew in a beautiful soft old gold plate and rhinestones. It has diamanté rectangular rhinestones with navy, turquoise and brown opaque stones which give this necklace a casual feel.
Please note one of the turquoise stones is slightly wonky, see photo. 
Signed with a J Crew tag.
Measurements: 18 - 20" long, 3.2cm wide.
Free UK delivery on all orders over £50
More products available on our Etsy shop - https://www.etsy.com/uk/shop/EclecticaJewellery