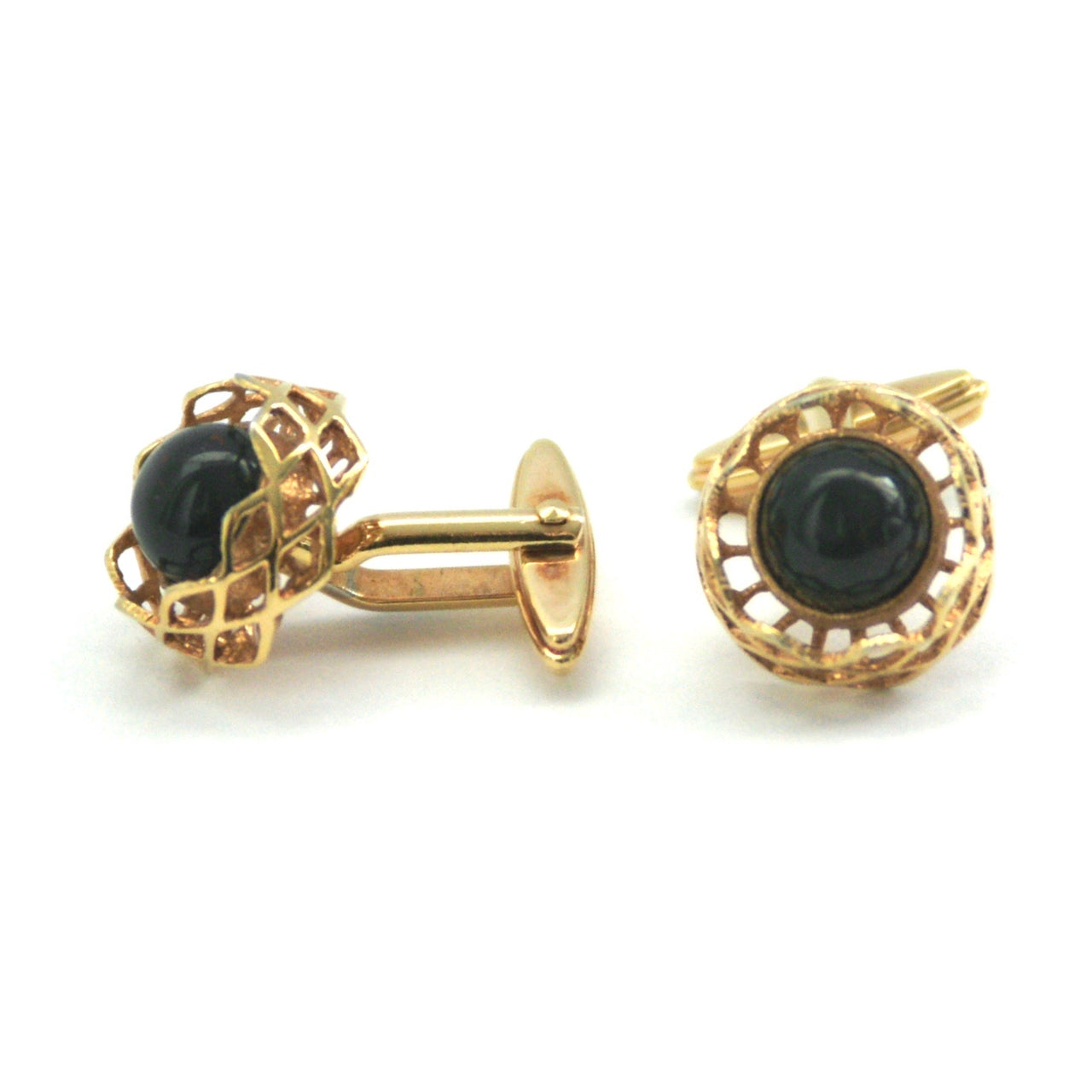 These cufflinks feature a small domed green agate cabochon set in gold plated woven surround.  They do look black in the photo but are actually dark Green with tiny specs of red.
They have a bar fitting for easy use 
The cufflinks measure 2.3cm top to bottom and 1.5 cm in diameter.