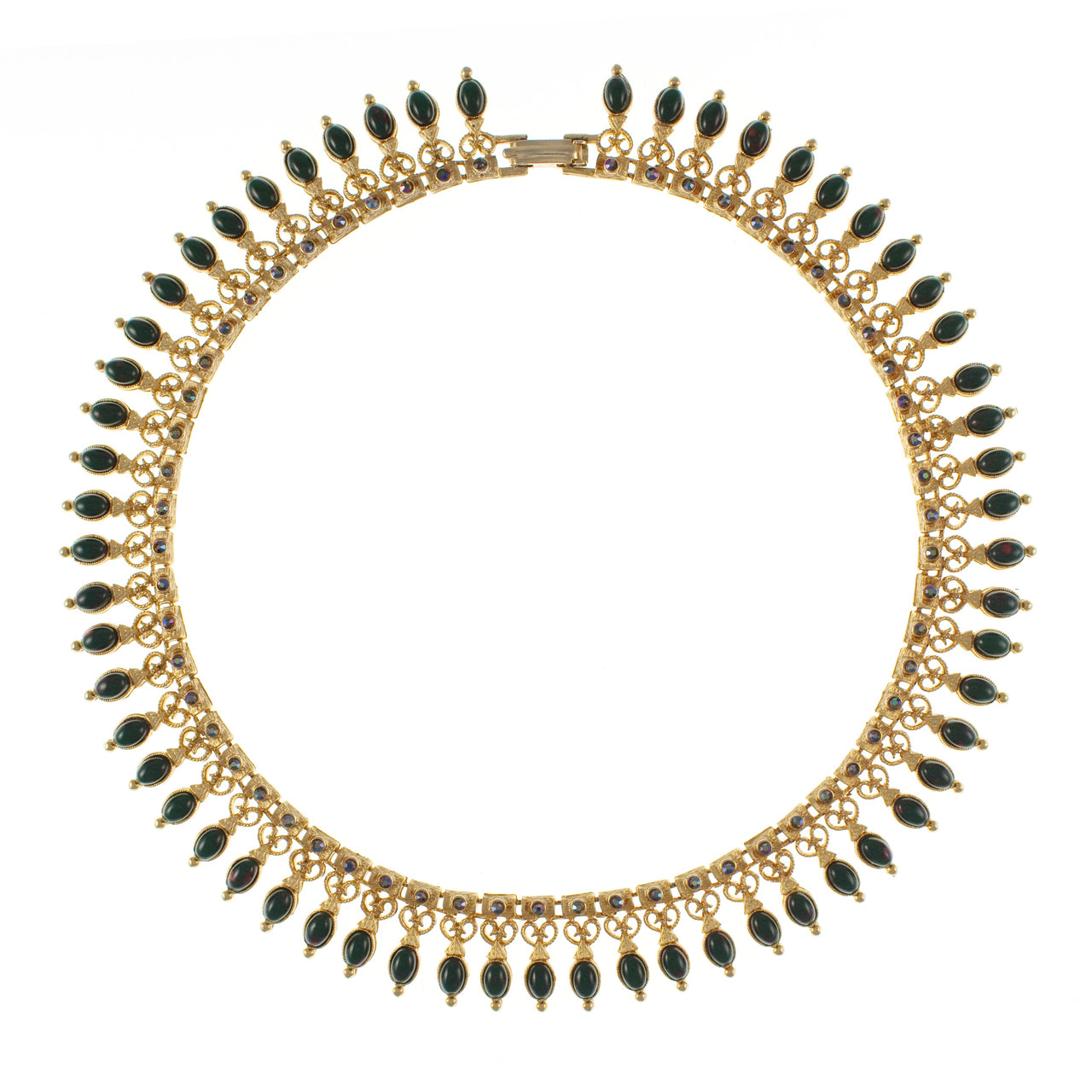 Beautiful necklace from, we think the 1960s.
In a soft gold plate the necklace is a repeating design of soft filagree and dark green faux bloodstone agate cabochons, offset with tiny Swarovski crystals in a dark metallic green.  Calm, gentle and elegant...
The necklace measures 40 cms long and 2cm wide.