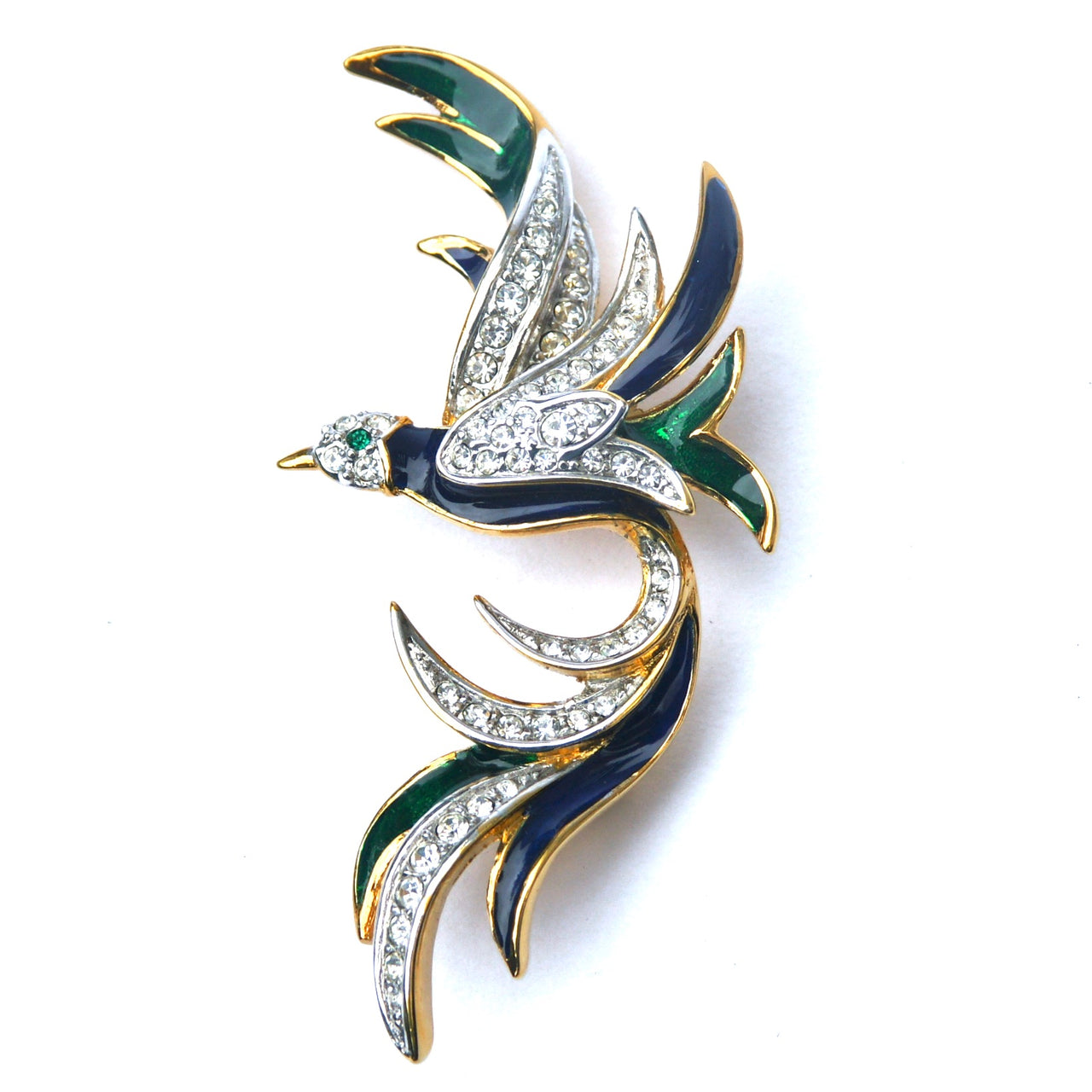 Product Information
A classic look from Attwood & Sawyer. It is 22kt gold plated metal with deep navy and emerald green enamel and Swarovski crystals. Signed A&S.
Attwood & Sawyer was founded in 1956 in Porthcawl, Wales by Mr Horace Attwood and Mr Sawyer. Many of the designs now treasured by collectors of vintage jewellery were inspired by historical references, including their most recognisable collection inspired by the jewellery collection of the Duchess of Windsor.   Their high quality approach to bold costume jewellery is now very sought after.   The brand had a very strong presence across the UK and Europe, and went on to produce the jewellery for the television series "Dallas."
Measurements: 6cm x 3cm
Materials: 22kt gold plate, enamel, Swarovski crystals.
Free UK delivery on all orders over £50