J Crew Rhinestone Necklace
J Crew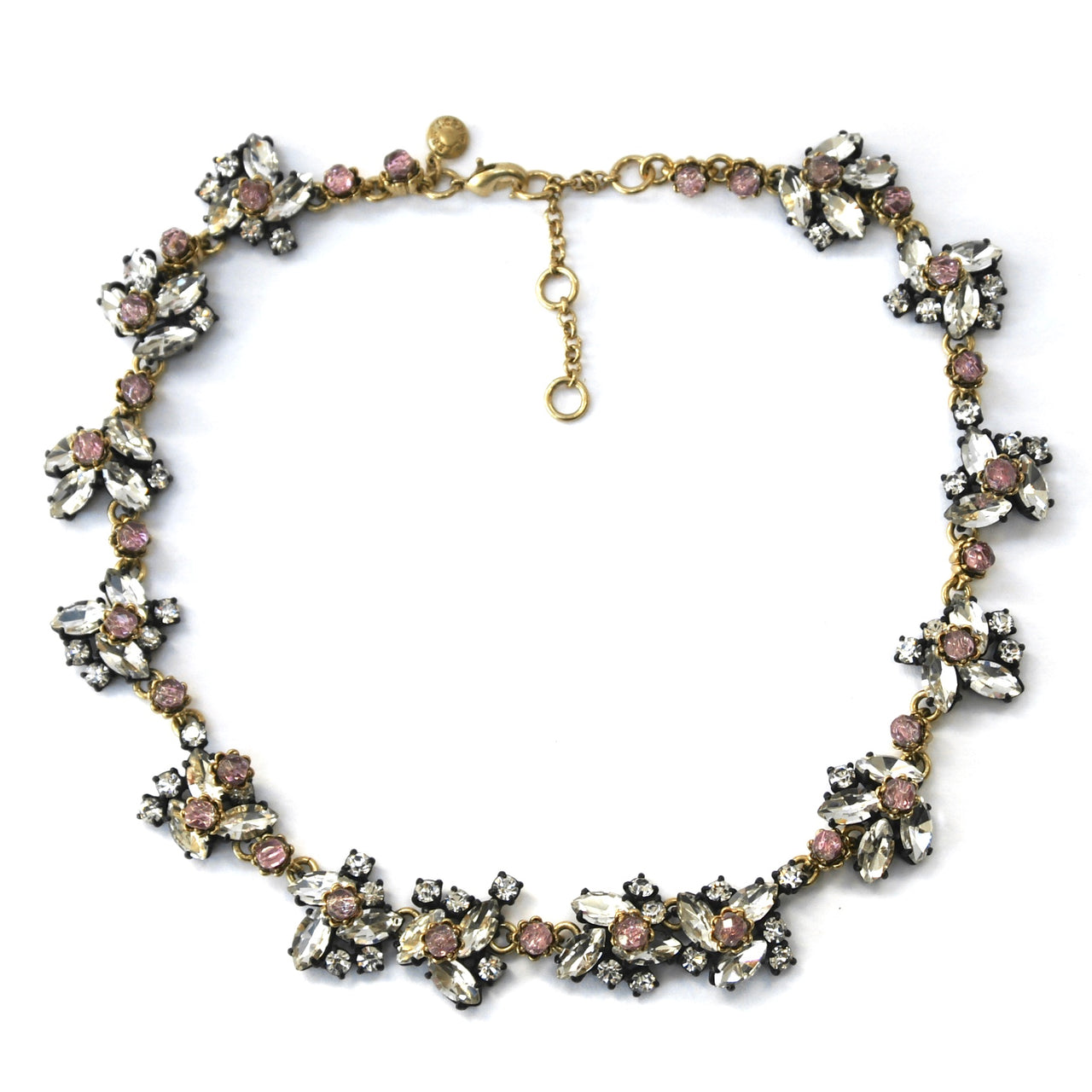 Product Information
A truly beautiful necklace from J Crew that has marquise shaped diamante rhinestones set on japanned (black) metal with pink/purple faceted beads that have a gold plated surround that look like small flowers. Signed with a J Crew tag.
This necklace is fairly modern but we just love it so had to share!
Measurements: 15.5 - 17.5" long. 2cm wide.
Free UK delivery on orders over £50
More products available on our Etsy shop - https://www.etsy.com/uk/shop/EclecticaJewellery