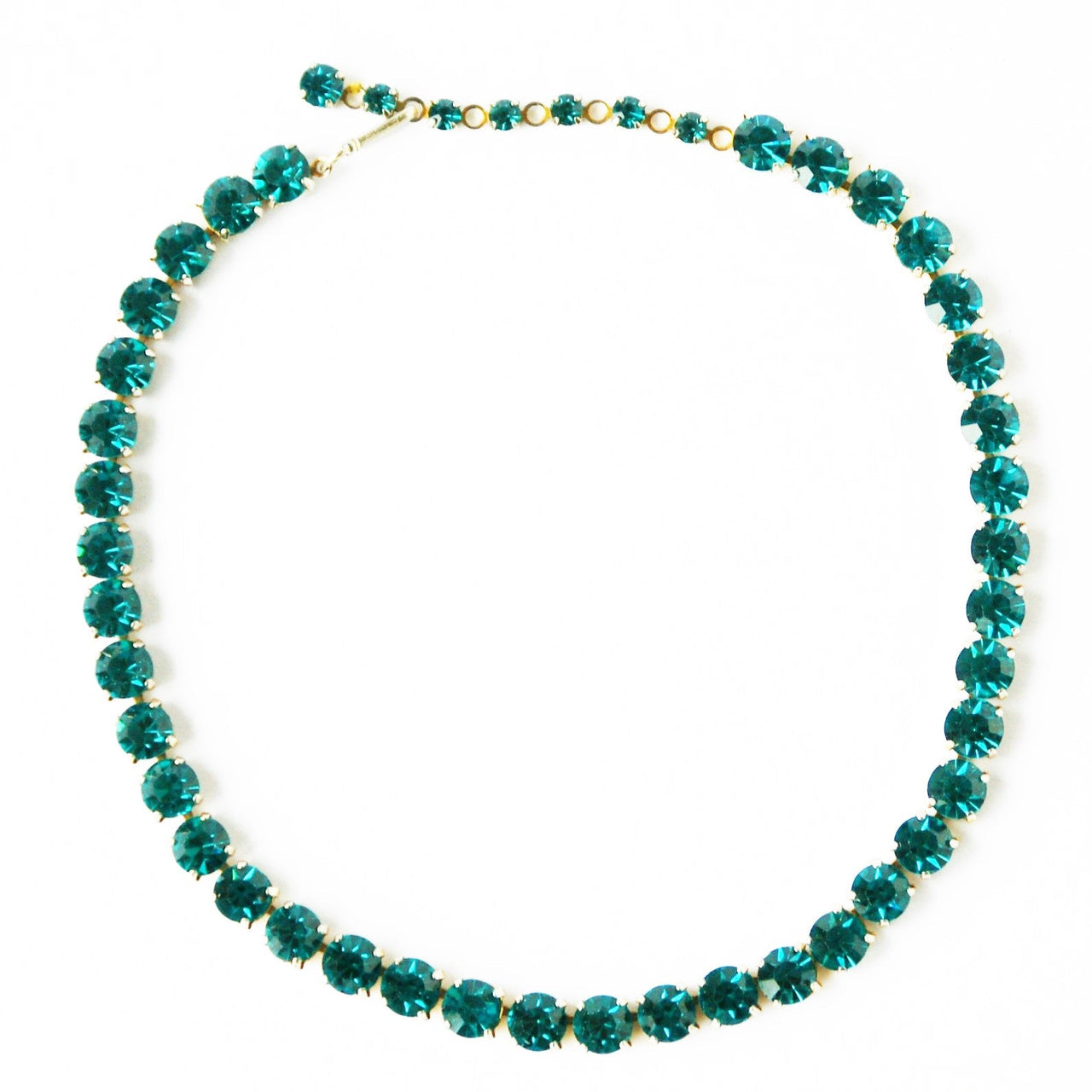 Product Information
This necklace is the most beautiful vibrant teal green colour! A classic and simple design but the colour alone make it a stand out piece that is perfect for the festive season. 
The plating on this necklace is worn, you can see that it did used to be gold plated however it is now silver toned. 
Hook clasp.
Measurements: 14.5-17" long, 0.9cm wide.
Free UK delivery on orders over £50
More products available on our Etsy shop - https://www.etsy.com/uk/shop/EclecticaJewellery