1950s Vintage Kramer Rhinestone Necklace
Kramer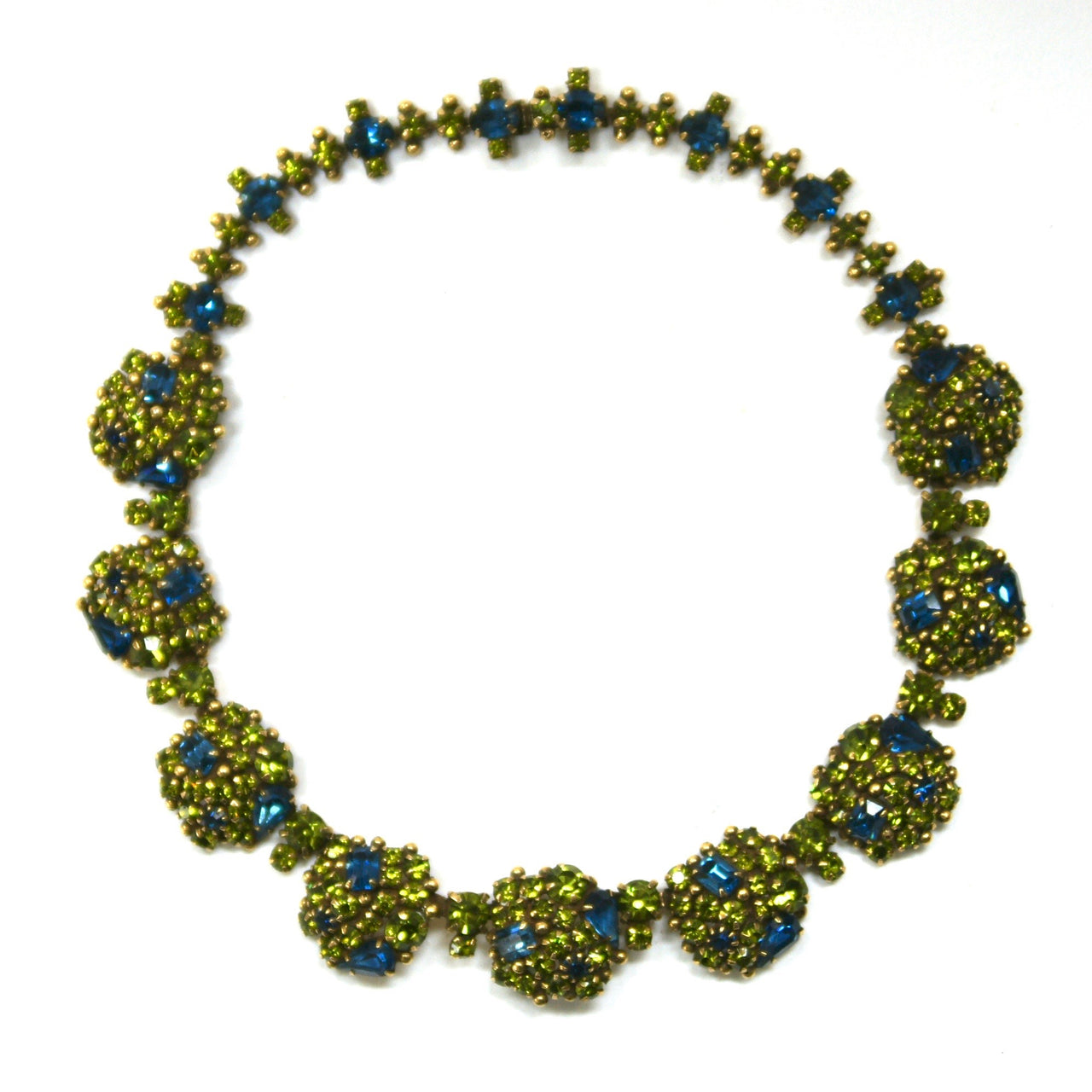 Product Information
This 1950s necklace by Kramer is simply stunning. It consists of high-quality rhinestones in rectangular, round, and pear shapes in jewel hues of olive green and midnight blue.
The clasp is beautifully crafted to remain hidden at the back of the necklace.
Signed Kramer on the clasp.
A bit about Kramer; founded by Louis Kramer in 1943 in Manhattan, New York. Their pieces often used Austrian Crystals and high-quality rhinestones. They also made pieces for Christian Dior. It is a well-respected name in the jewellery world.
Measurements: 16" long, 2.2cm wide.
Free UK delivery on all orders over £50
More products available on our Etsy shop - https://www.etsy.com/uk/shop/EclecticaJewellery